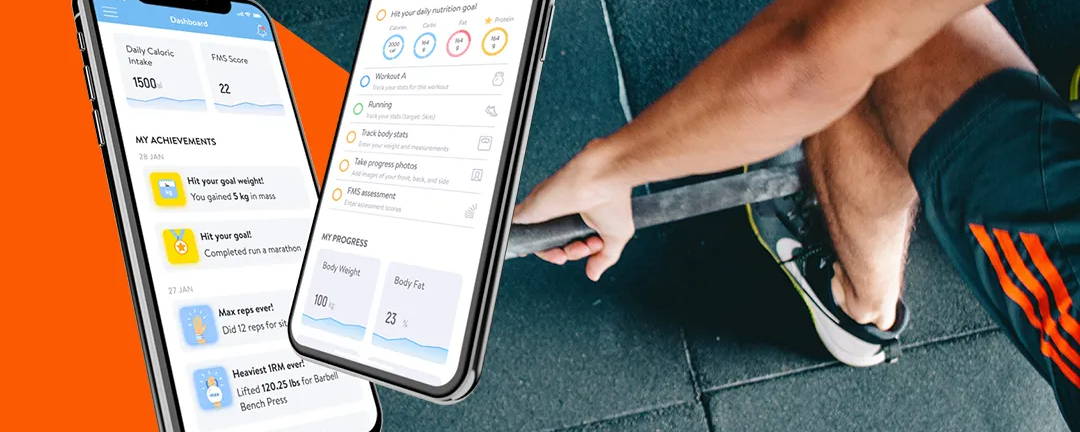 Personal training by Rob Lapham
As your coach, I'll work with you to create a program that suits your goals. Programs are fully customized to you. You'll be able to track your workouts on both app and website. You also have full access to messaging me.
Work directly with me
We'll work together on achieving your goals, whatever they may be.
Record your progress
You'll be able to record your workouts, making it easy to know what weight to use next time and see your progress.
Made for you
Your workouts are made for you, no carbon copies or premade workouts.
Track Your meals
Built in calorie tracker with barcode scanner makes it easy to track your food, no extra cost.
Thousands of recipes
App has thousands of recipes created by dieticians that are easy to swap.
Direct messages
You can message me at anytime in the app whenever you have questions or need something changed.
What's the difference?
Both options have full access to the app and website. Video coaching includes a weekly one hour zoom meeting with me which allows for more personalized instruction.
What do the calls involve?
Whatever you want, it's your time! I can be on the call while you do a gym session or you can take the time to ask me all the questions you want. A client has even wanted to talk fitness while we play their favourite game.
Can I get a zoom call on the non-video plan?
Video calls can be requested but I can't guarantee when I'll have free time to do one. You also still have access to sending me videos in messages if you need form critique or anything.
Questions? Click the chat bubble in the bottom right corner to message me.
---